With our subscription, you will get access to an evergreen catalog of exclusive curriculums across multiple paths of development. These curriculums are updated frequently as well to keep up with changing technologies - providing you with cutting-edge learning opportunities. Our packages come with both a monthly plan and an annual plan, so you can choose a plan that suits your needs. Regardless, you will get unlimited access to our entire course catalog for the duration of your package - including new courses every month + free updates!
Note: Should you wish to simply purchase an individual course, you can follow the instructions in this article instead: How can I purchase a course?
To purchase a subscription on Zenva Academy:
1) Log in to or created a Zenva Academy account. Then, head to the Subscription page and select Get Instant Access.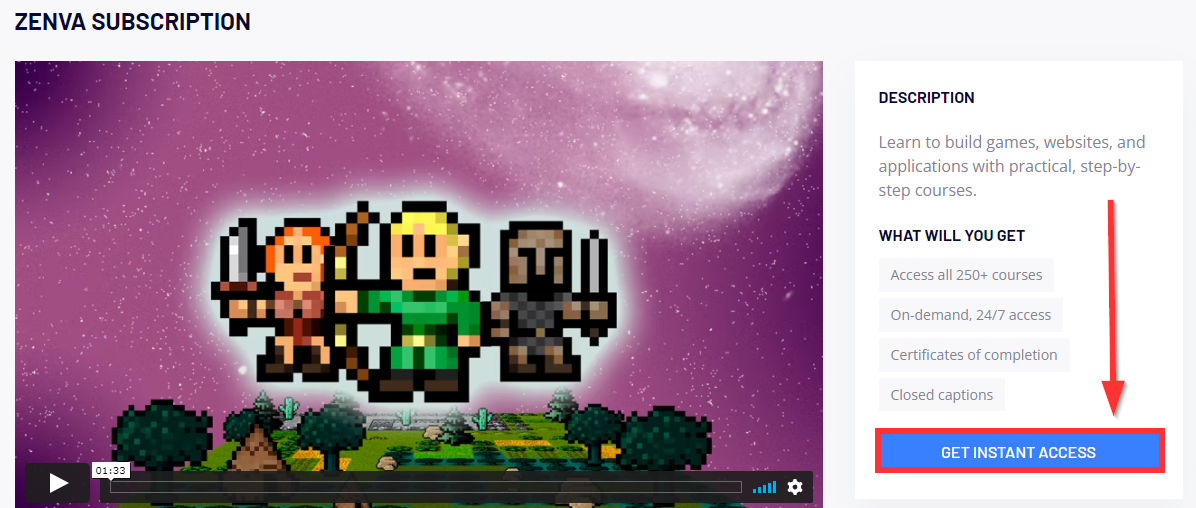 2) Hit the Select button for the plan for which the code applies.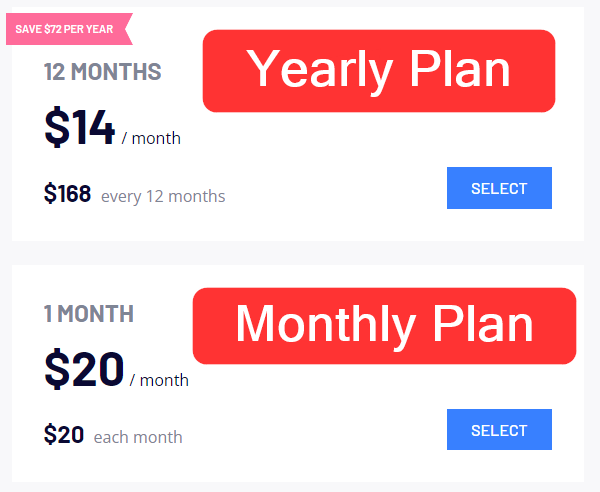 3) After choosing your plan, you'll be taken to the checkout page. Select either PayPal or Credit and Debit Cards (Stripe) as your method of payment.
Click on the Paypal button...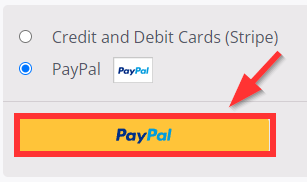 ... or fill out your card details and select the Checkout button to complete the transaction.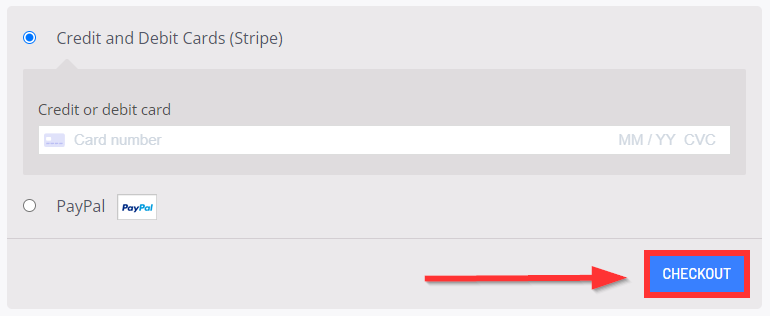 Note: If PayPal is selected, you'll be taken to PayPal's website to complete the transaction. If Stripe is selected, you'll be prompted to enter the credit card you would like to use.
4) Finish the transaction and you're ready to learn!
For accessing your courses on Zenva, please review the following article: Where can I find my courses on Zenva Academy?
You can also review the following articles below to manage your subscription: