We have a large variety of individual courses you can purchase designed to suit your learning needs - as well as a Lifetime Access Package. In these cases,
Before beginning, you may first find it helpful to learn the difference between courses and curriculums by viewing this article: Zenva Terminology: Curriculum vs. Course vs. Bundle
Note: You can also purchase a subscription to access our entire catalog with up-to-date, exclusive curriculums across multiple paths of development. For more information on purchasing a subscription, please review this article: How can I purchase a subscription?
To purchase an individual course or lifetime access bundle on Zenva Academy:
1) log in to or create a Zenva Academy account
2) From our shop page, select the course/bundle you'd like to purchase. Our example below will use The Complete Python Programming Bundle.



3) DO NOT select the Get Instant Access now button. Instead, scroll down to the very bottom of the page and select the Buy Now button.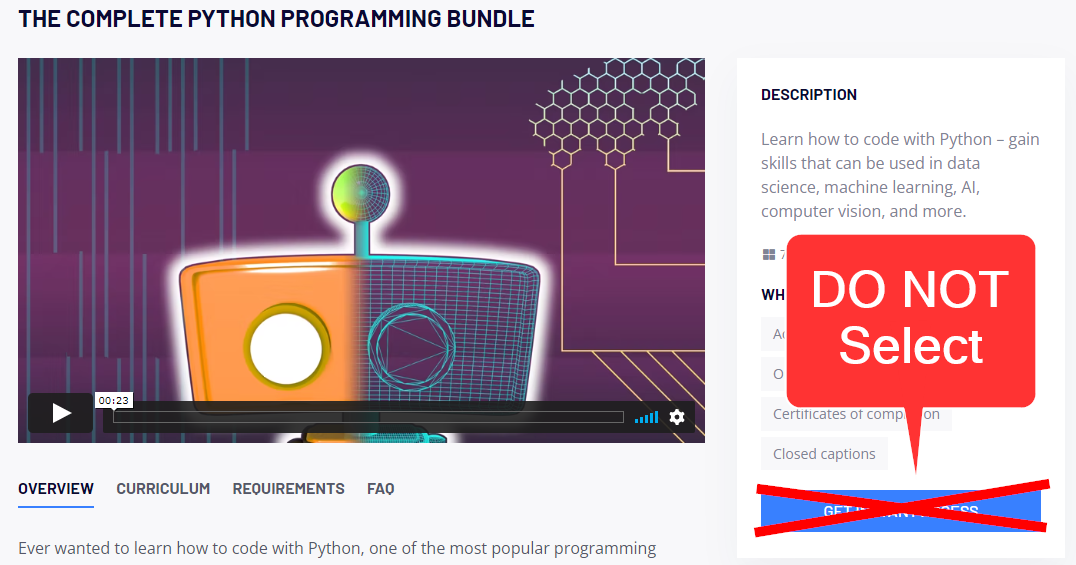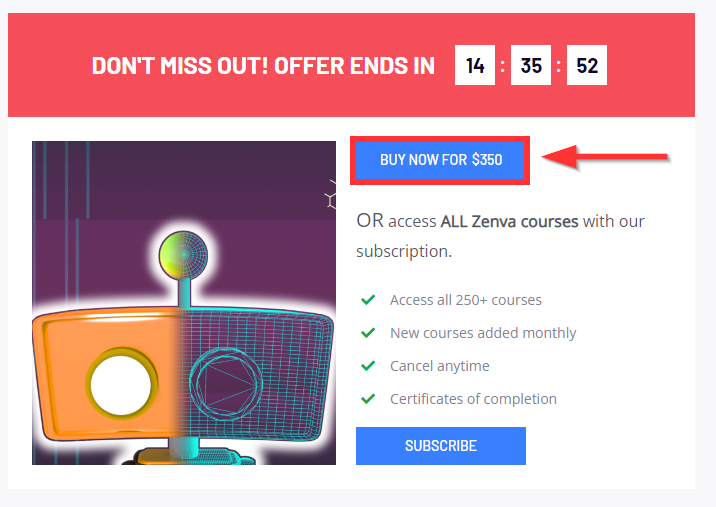 Note: If you cannot locate the Buy Now button, you are likely looking at a subscription-only curriculum. Please review the following article for more information: Zenva Terminology: Curriculum vs. Course vs. Bundle


4) You'll be taken to the Checkout page. Enter your payment details and then hit Checkout to finish your transaction!
For accessing your purchased course(s) on Zenv Academy, please review the following article: Where can I find my courses on Zenva Academy?