Don't have time for a subscription right now? You are free to cancel your subscription at any time. Please rest assured, all your course progress will be saved, and you can re-subscribe at any time to continue where you left off!
Note: Removing your payment method

DOES NOT

prevent subscription charges.
To cancel, please follow the instructions below:
1) Navigate to your My Account page
2) Select Subscriptions/My Subscription from the left-hand side menu.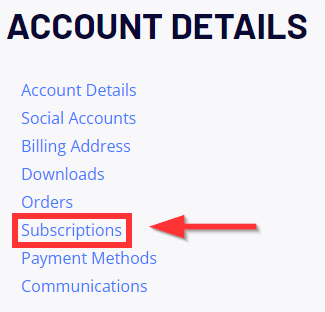 3) If necessary, select your active subscription. Then, click the Cancel my subscription link near the bottom of your subscription details.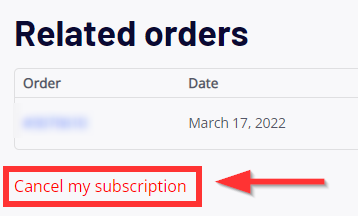 4) Complete the pop-up prompts.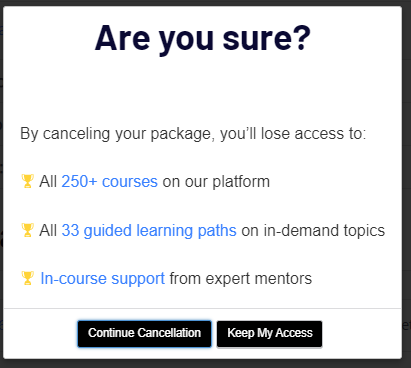 5) Verify the subscription is canceled. At the top, you should see the status say Pending Cancellation (see below for more information about this status)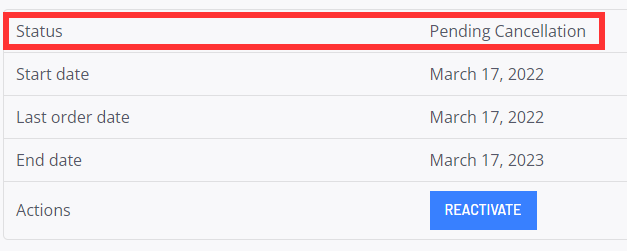 Once selected, all future billing will be disabled, although you will maintain access to courses until your current billing period ends. Please note that this will be reflected by the Status of your cancellation being "Pending Cancellation" until your billing period ends. However, you will not be charged, and the Status will change to "Canceled" after that point.
For more information regarding canceling, you may wish to view the following articles: