Upon purchasing a non-subscription course or bundle, you get 24/7 access to the course(s) and its contents through our platform. You'll be able to view the course material and learn at your own pace through both the Zenva Academy website. You also get access to downloadable course files, as the courses often include source code and assets that you can use to supplement your learning.
Important: While subscription purchases come with course files, discussion areas, and similar, access is dependent on having an active subscription. Courses obtained through subscription do not carry lifetime access.
To access your course or bundle, you can visit your Purchased Courses page (under the My Courses dropdown menu), where you will find your courses listed as shown below.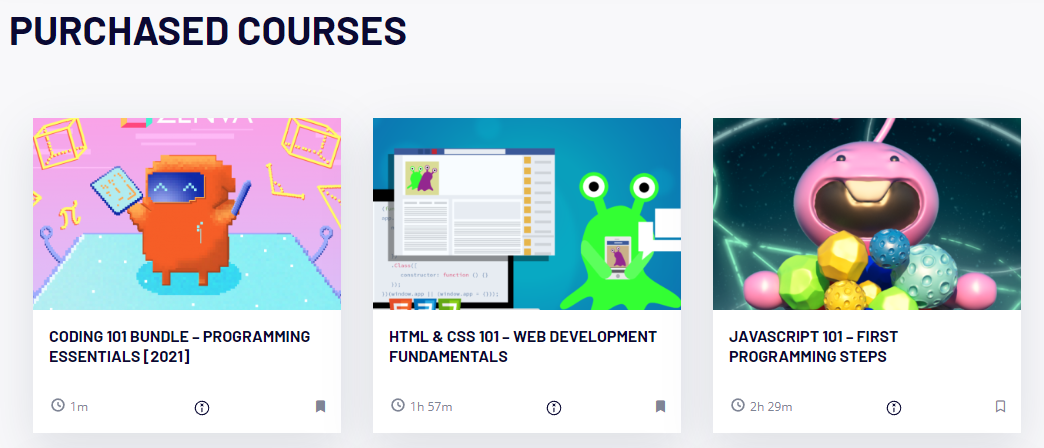 Please note that as per our Course Update Policy, these purchases come as-is and will only receive updates barring minor changes to frameworks, languages, or similar.