If you're a subscriber or have amassed a collection of courses from bundles, you'll have access to tons of different learning material! While browsing Zenva Academy, though, it can be very easy to get into situations where you'll find courses you want to take later - but don't have time to take right now.
With our save for later feature, you can easily bookmark any course you have access to and find it quickly once you have time to advance your learning.
How to Save Courses for Later
Saving courses for later is as easy as finding a course you have access to (described here: Where can I find my courses on Zenva Academy?) and selecting the little bookmark icon in the course's bottom right hand corner.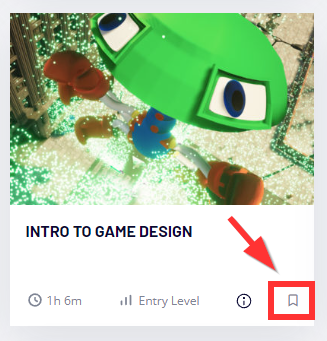 Note: If this icon does not appear, you do not have access to this course and either need to purchase a subscription or purchase the course itself.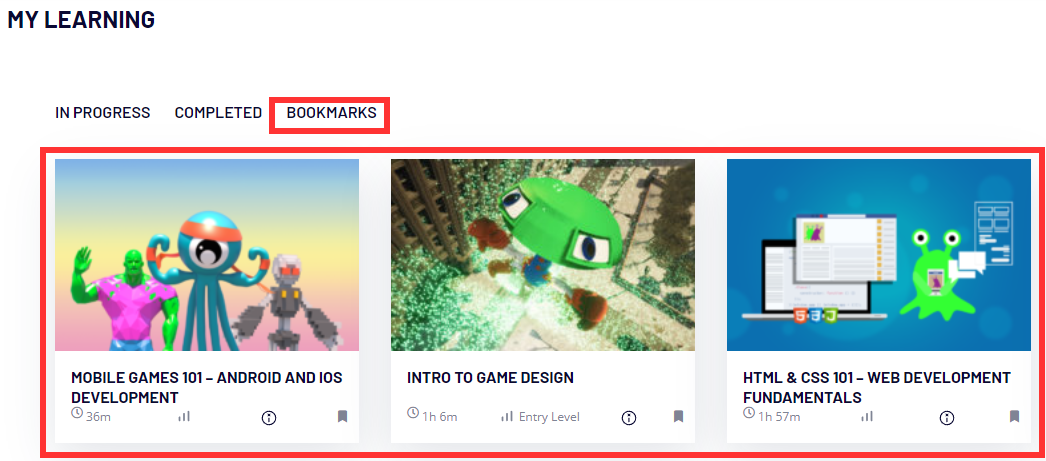 Finding Bookmarked Courses
At anytime, you can find your bookmarked courses by:
1) Going to your My Learning page from the My Courses dropdown menu.

2) Selecting the Bookmarks tab. This will show you every course you've saved for later. You can also use the same bookmark icon from before to remove them from this list.