2. From the top menu, select the Android Studio tab.


3. On the Android Studio page, hit the "Download Android Studio" button (your OS should be selected by default).


4. Accept the License Agreement and click Download.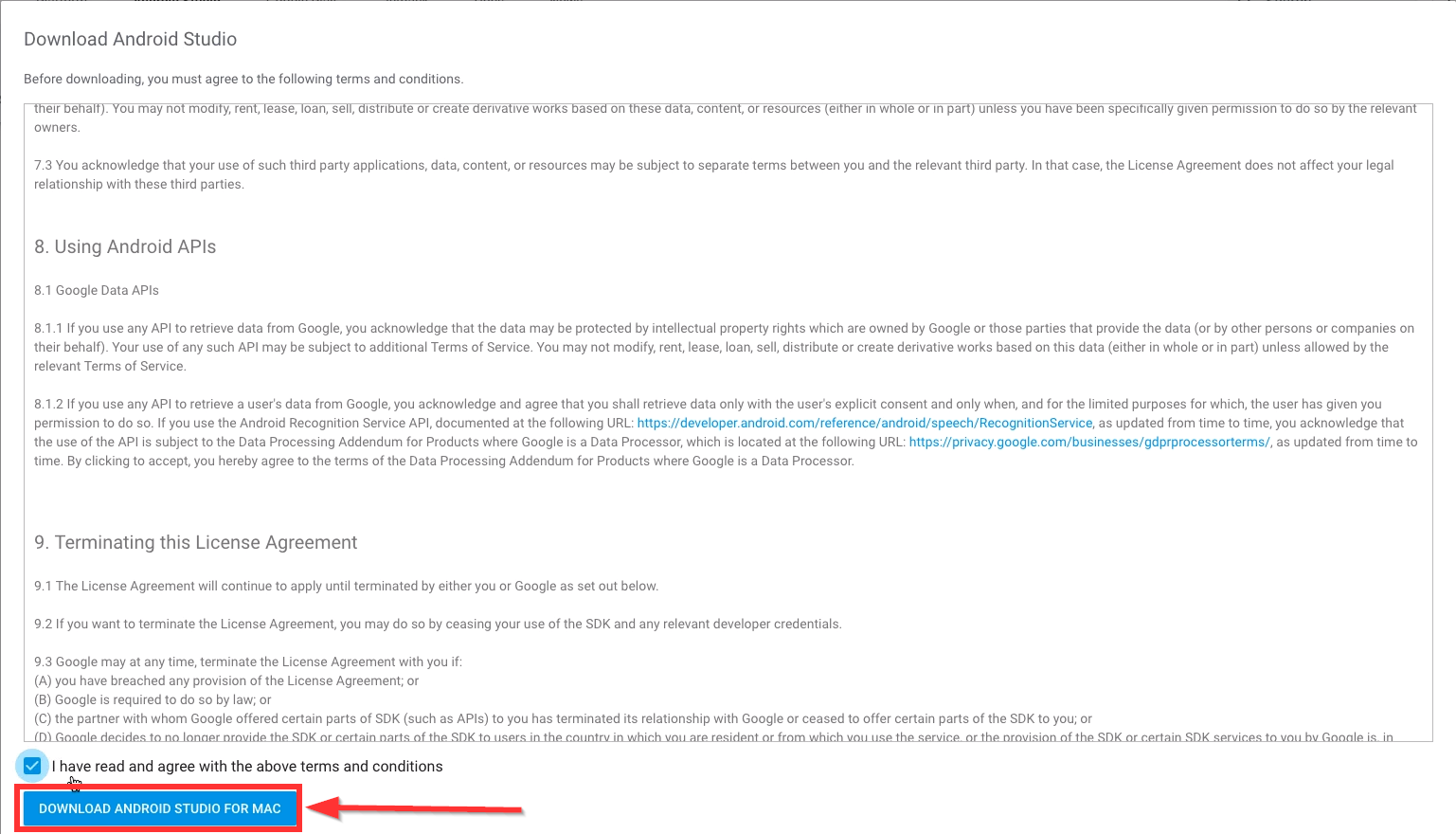 Installing Android Studio on Mac
1. Once it finishes downloading (which may take several minutes), double-click to open the file.

2. Next, drag and drop the file into your applications folder. Note that if you have a previous installation of Android Studio, you may be asked whether you want to keep both or replace it.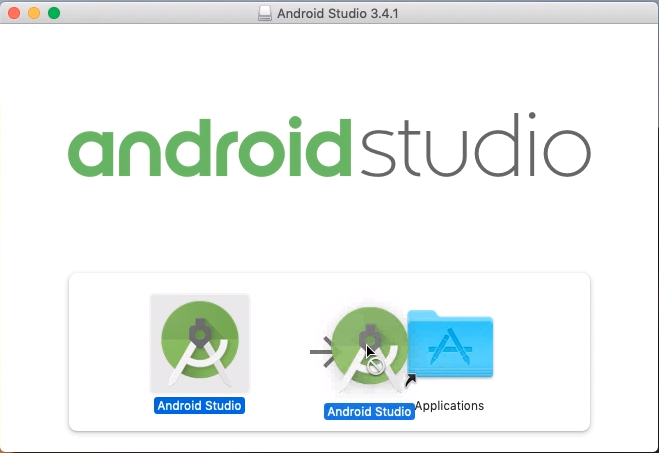 3. Now launch the application from your Applications folder. If you had a previous version, you can choose to import the previous settings you used or choose a clean install.

4. Once Android Studio launches, it may prompt us with a setup wizard. Follow through the prompts to set up the settings.
5. At this point, the installer will download additional required files needed to do Android development.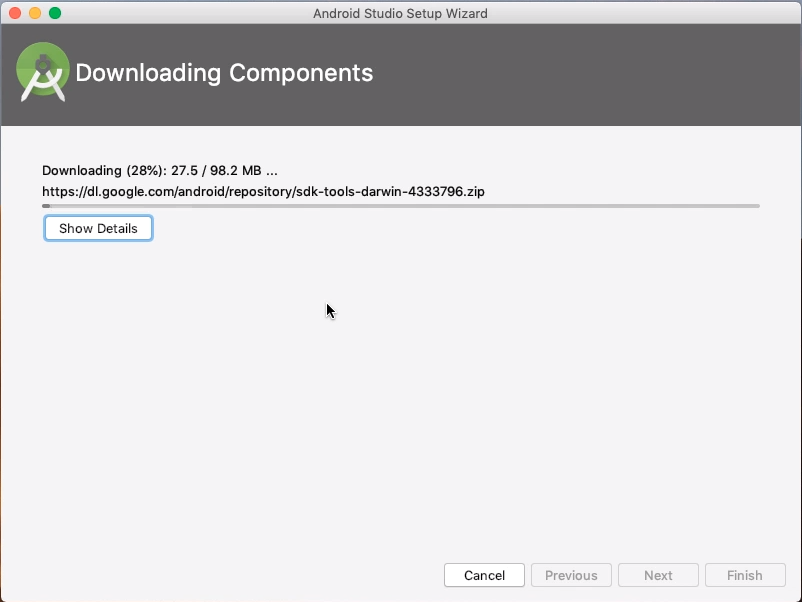 6. Once completed, you can start creating Android projects from the launch screen!