Sharing your Certificate of Completion on LinkedIn is a great way to impress potential employers with the fact you have been actively engaged in learning. Below we will outline the process for sharing your certificate view LinkedIn. Before proceeding, we highly suggest making sure the name on your certificate is set correctly: How can I change the name on my certificate?
1) Access your completion certificate as described in this article: How can I download/share a certificate for my course?
2) With the Certificate of Completion open, copy the full URL for the certificate. It will look something like the image below.

3) Log in to LinkedIn, select your Avatar, and select View Profile to head to your page.

4) At the top under your name, click the Add Profile section option to add a new section for your certificate.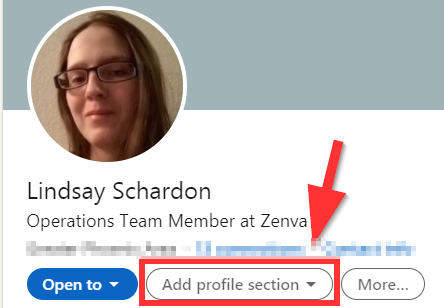 5) From the dropdown, select Background > Licenses & certifications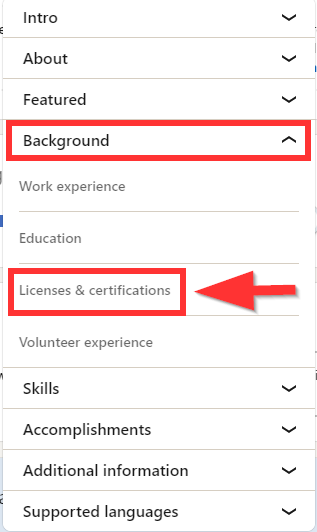 4) Fill out the fields as follows:
Certification Name: Enter the name of the course or curriculum
Issuing Organization: Type in "Zenva" in the search field and then select the Zenva option that pops up.
This Credential does not Expire: Check this box.
Issue Date: Enter the month and year listed on your certificate
Credential ID: Leave this field blank.
Credential URL: Paste in the URL you copied from the certificate.
Once all your details are entered, hit the Save button to save the certificate.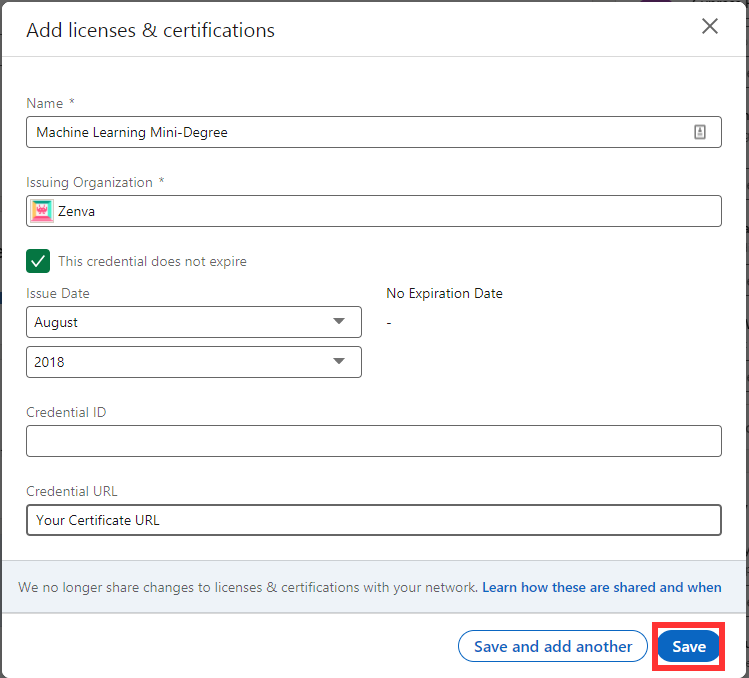 After completing the above step, you should see the certificate appear on your profile!