How can I subscribe to Zenva's newsletter?
Zenva's newsletter contains a lot of helpful information - from our latest courses to important sales that can help make our services more affordable for you.

If you're currently not signed up to the newsletter but would like to receive it, follow the steps below. Note that you can
unsubscribe
again from the newsletter at any time.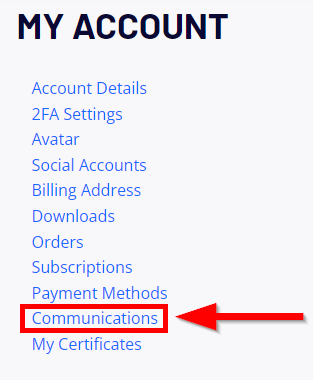 3) Check the checkbox for "
Updates about products and promotions" and hit the Save Changes button!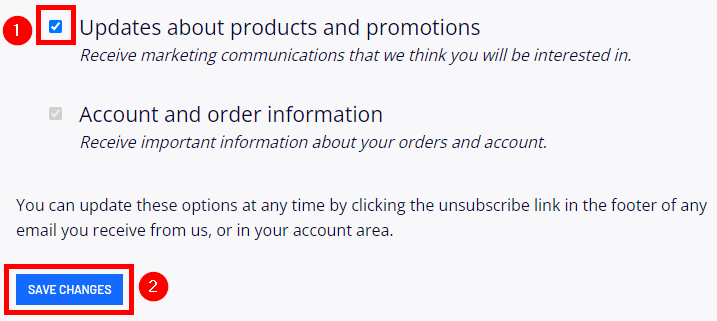 Important: If after this you still don't receive emails from us, you may need to verify we are not blocked in your inbox settings.

Related Articles

How can I Delete my Zenva Academy account?

If you wish to have your Zenva Academy account completely removed from the platform, please contact our helpdesk directly with your request. This will allow us to ensure all your data is securely erased from our systems as per required on our end. ...

I log into Zenva Academy with Google, Facebook, or LinkedIn. What is my password?

When registering for Zenva, all users have the option to use Google, Facebook, or LinkedIn single sign-on to create an account. As these are third-party services, Zenva does not directly store your password or have access to that information - you ...

I forgot my Zenva Academy password. How can I reset it?

If you need to reset your Zenva Academy password, you can follow the steps below to create a new password. Note that if you know your password and simply want to change it, you can also follow the instructions here. To reset your Zenva Academy ...

What happened to Zenva's Affiliate program?

As of February 2023, we made the unfortunate decision to shut the affiliate program down. Due to increasing technical requirements and lack of interest, it became detrimental to continue to run the program in a way that matched our quality standards. ...

How to unsubscribe from newsletters

Like on many other platforms, when a user signs up for an account, they are required to agree with the platform's Privacy Policy, the same goes when a user signs up for an account on the Zenva Academy platform. By agreeing to Zenva Academy's Privacy ...