IMPORTANT NOTE: The following applies to non-subscription orders only.
In some circumstances, you may notice an order on your Orders page which is listed as "Pending Payment". An order listed as "Pending Payment" indicates that the product was added to your cart and that checkout was then initiated - but the transaction was never completed.
Rest assured this is normal behavior and no payment has been taken. Additionally, without manual user action, no payment can be taken in these circumstances.
Although "Pending Payment" orders are eventually canceled and deleted automatically, you are able to manually cancel them by:
1. Navigating to your My Account page

2. Clicking the Orders link on the left-hand side menu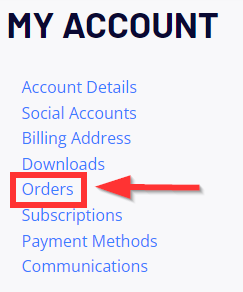 3. Locate the affected order and select the Cancel button.