In this article, we'll cover how to install Unreal Engine for you machine - whether for the first time or a new version. Before beginning, you may wish to review the system requirements for Unreal Engine.

Installing The Epic Games Launcher
In order to install Unreal Engine, you'll first need to download and install the Epic Games Launcher. If you already have the launcher installed, feel free to skip ahead to the next section.

2. Next, you'll need to make an account. Click the Sign In button on the top right to go to the account options.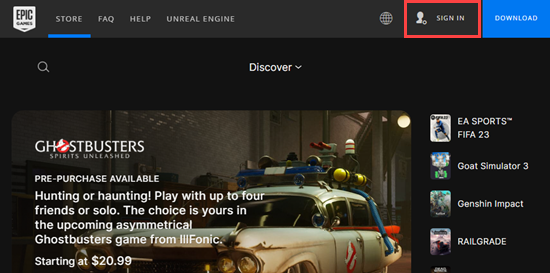 3. Choose a sign in option from the various social accounts, or sign up for a new account.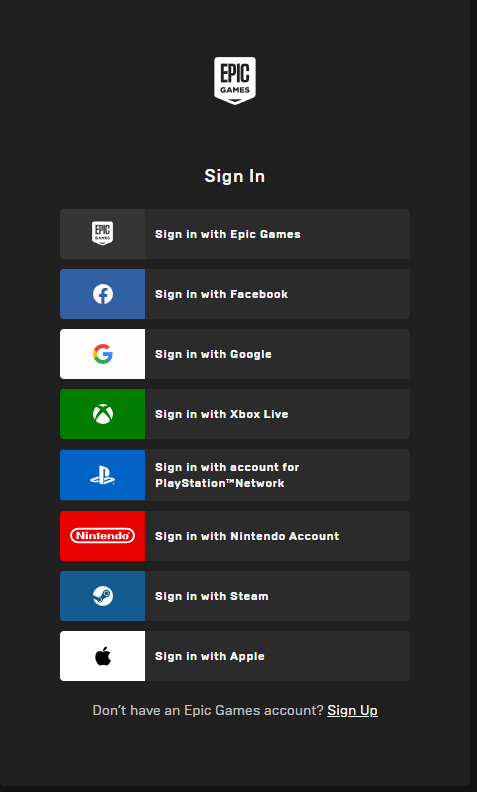 4. After signing in/signing up, hit the Download option to download the launcher (the appropriate version for your machine will be pre-selected).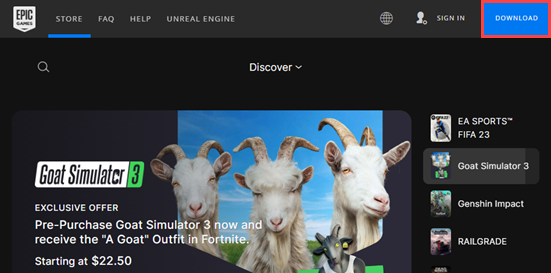 5. Once downloaded, open up the installation file and follow the prompts to install the launcher.

Installing Unreal Engine

The next step will be to install Unreal Engine itself.

1. If you haven't done so already, open up the Epic Games Launcher and log in to your account.

2. S
elect the
Unreal Engine
option on the left side of the Epic Games Launcher window.

3. From the top menu that opens up, select the Library tab.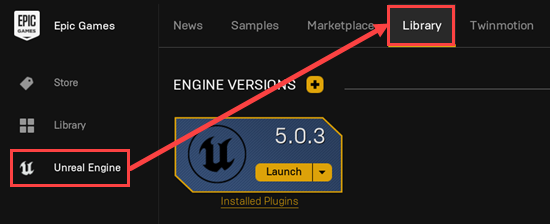 4. In the Unreal Engine's Library, you can see the Engine Versions you have installed (if applicable). To install Unreal Engine (for the first time or a new version), you can click on the yellow plus button at the top.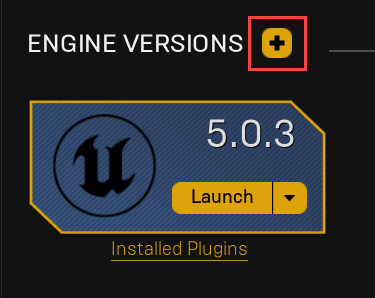 5. A dropdown menu should appear where you can select the version number you'd like to install. We recommend installing Unreal Engine 5.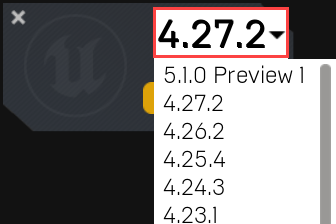 6. Once your version is selected, click on the Install button on the card and follow the instructions there. Take notice that the Unreal Engine will take about 20Gb to download and about 40Gb to install.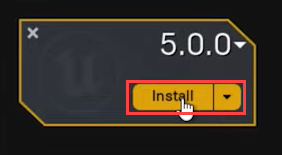 7. Once you have that completed, you should have Unreal Engine 5 installed. And the Unreal Engine 5 card should have the Launch button to open up the program!