Our mobile app Codemurai helps to provide intuitive, bite-sized coding courses that can be learned quickly or on the go.
You can register directly with Codemurai, or you can choose to log in with your Zenva Academy credentials. While there is no integration between Zenva Academy and Codemurai, this allows you to conveniently use the same password.
Before proceeding with logging in to Codemurai with your Zenva account, please consider the following two sections.
Requirements
In order to use "Login with Zenva Academy", you must:
Have an existing account on Zenva Academy
Have a password set on Zenva Academy
Unfortunately, if you only use social logins on Zenva Academy, you won't be able to use the "Login with Zenva Academy" option on Codemurai. You can, however, use the Forgot your password link to set a password for your account.
First Time Set Up
If this is your first time logging in to Codemurai with your Zenva account, you will need to "register" your Zenva account with Codemurai before login is enabled. In order to do this:
1) After opening Codemurai, select the menu icon in the top right and select Sign Up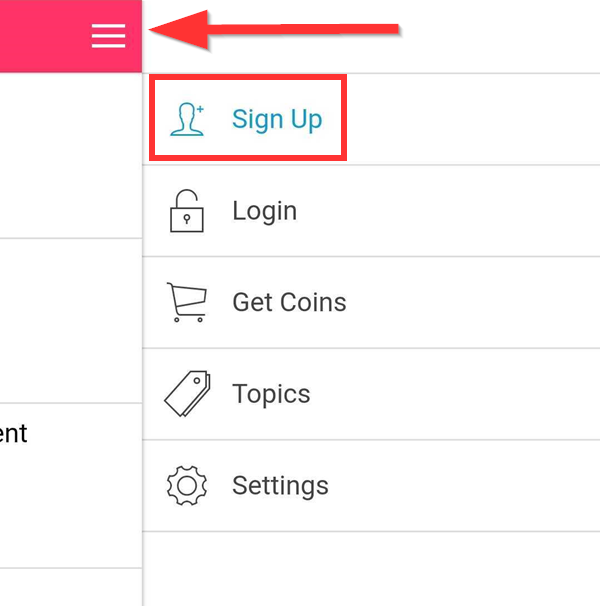 2) Select the Signup with Zenva Academy button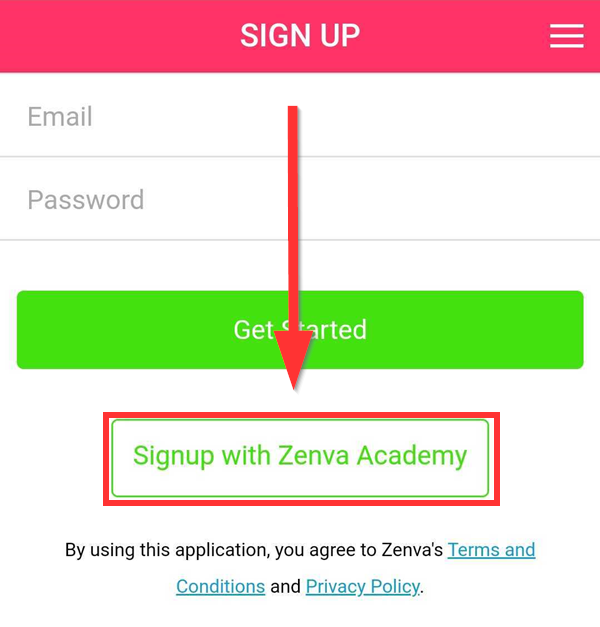 3) From there, enter your Zenva credentials to authenticate the app and connect your Zenva and Codemurai accounts.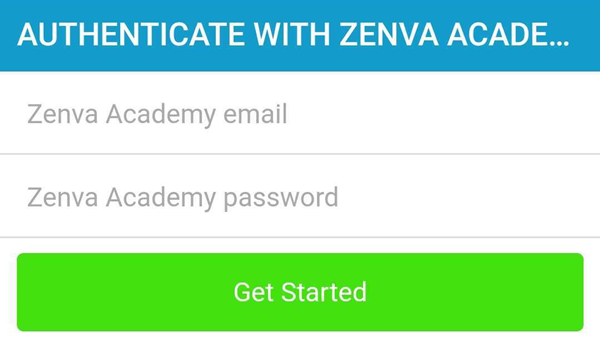 After proceeding with the above, you can use the regular Login menu option and Login with your Zenva account normally.